Delayed Arkia flight — get compensation
Has your Arkia flight been delayed for more than 3 hours? Your flight is protected by European EU261 and British passenger rights regulations. In cases where the airline is responsible for the delay, you may be eligible to receive compensation of up to £520.

Check your eligibility for compensation with our free, no-obligation Claim Calculator. You can find out if you qualify for compensation due to an Arkia flight delay in under a minute. If you meet the criteria, our team of professionals at Flight-Delayed.co.uk can manage your claim from beginning to end, all on a 'no win, no fee' basis. We're even prepared to represent your rights in court, if the situation calls for it!
Cancelled Arkia flight — refund and compensation rules 
If your Arkia flight gets cancelled, you could potentially receive compensation of up to £520, a refund of your ticket, or a combination of both, depending on the specific circumstances.
When can I claim compensation for my cancelled Arkia flight?
You have the option to claim compensation if your Arkia flight was cancelled within 14 days before the originally scheduled departure date
Please remember that Arkia should be responsible for the cancellation for you to qualify for compensation. You can find more details in the "Extraordinary Circumstances" section of this article.
When can I claim a refund for my cancelled Arkia flight?
When an Arkia flight is cancelled, you have the right to a refund if you decline the airline's alternative flight. You can also request a refund if Arkia doesn't offer you an alternative flight option at all.
| Cancellation notice | Alternative flight | Compensation |
| --- | --- | --- |
| Fewer than 7 days in advance | Departs 1h+ earlier or arrived 2h+ later | Yes |
| 7-14 days in advance | Departs 2h+ earlier or arrived 4h+ later | Yes |
| Fewer than 14 days in advance | No alternative flight offered | Yes + refund |
Get up to £520 in flight compensation for your delayed or cancelled Arkia flight.
You can apply with us in just a few minutes!
Claim now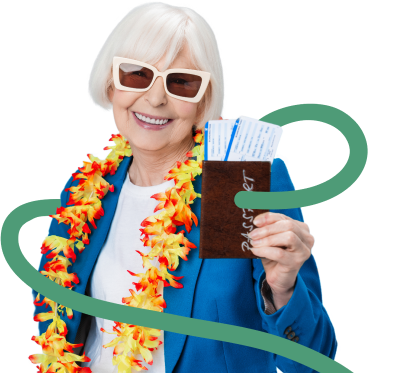 How much Arkia compensation can I get for a delayed or cancelled flight?
The amount of compensation depends on the distance of your flight:
I was flying with Arkia to a non-EU/non-UK country. Can I still claim compensation? 
No, since Arkia is an Israeli airline, only flights departing from Europe are eligible for flight compensation under EU regulations.
| Type of flight | Example | Compensation |
| --- | --- | --- |
| Flying with a British carrier | Tokyo to London with British Airways | Yes |
| Flying with a EU carrier | Amsterdam to London with KLM | Yes |
| Flying with a non-UK/non-EU carrier from the UK | London to Tokyo with Japan Airlines | Yes |
| Flying with a non-UK/non-EU carrier to the UK | Tokyo to London with Japan Airlines | No |
Extraordinary circumstances — can Arkia deny me compensation?
When a delay or cancellation is caused by a third party or force majeure, Arkia has the authority to deny compensation. These situations are commonly referred to as 'extraordinary circumstances.'
Some of the most frequently encountered extraordinary circumstances include:
Bad weather conditions, such as thick fog, heavy rain, or thunderstorms.

A strike, most often specifically within the aviation industry (for example, a strike of air traffic control workers at a specific airport).

However, a strike of the airline's crew is not considered an extraordinary circumstance!

Political circumstances, such as a terrorist attack or general security risk due to political unrest.

Natural disasters, including volcanic eruptions and hurricanes.

A collision between the aircraft and birds or other foreign objects.

An ill or unruly passenger.

Flight delays caused by the airport staff, such as extraordinarily long queues to security checks.

However, it's important to note that airlines may sometimes assert that extraordinary circumstances took place, even when they did not. This can be a tactic used by airlines to evade compensation payouts.
To ensure accountability, our legal experts are here to assist you. At Flight-Delayed.co.uk, submitting a claim is a straightforward process, requiring just a few clicks. After that, our dedicated team will handle all aspects of your claim for you. And the best part? We operate on a 'no win, no fee' basis, so you have nothing to lose.

How long do I have to claim my Arkia compensation and refund?
When your flight involves travel to or from the United Kingdom, you have a window of 6 years to make a compensation and refund claim. There's an exception for Scotland, where the claim period is 5 years.
For flights that don't include the United Kingdom in their itinerary, you should be aware that different local rules for each country may apply. To determine your eligibility for compensation and a refund from Arkia, use our free Claim Calculator.
Maximise your chance of a successful Arkia claim.
Get your flight compensation and refund with the help of :site_name.
Claim now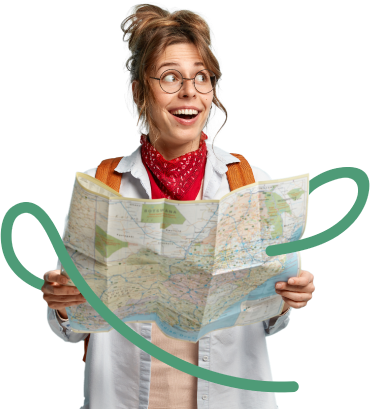 How long will it take to get my Arkia compensation / Arkia refund? 
Passengers who use Flight-Delayed.co.uk to claim flight compensation or a refund usually receive their money back within a few weeks or months.
If the airline does not respond, or if the claim has to be taken to court, the waiting period could potentially extend, ranging from several more months to, in some cases, a few years.
Rest assured that, regardless of the duration of your claim, our team will keep you informed of any significant developments in your case and will be available to answer any questions you may have.
How to claim Arkia compensation / Arkia refund?
Start by checking your eligibility for Arkia flight compensation or a refund using our quick Claim Calculator.
If you qualify, you can delegate the entire process to our experienced legal team. With a 98% success rate in court cases over a decade, you can relax while we handle everything. Simply upload your documents, and we'll assess your claim, prepare legal paperwork, contact the airline, and, if needed, take your claim to court.
Why claim with Flight-Delayed.co.uk?
1m passengers helped
9 legal teams in 9 countries
98% of court cases won
About Arkia Israel Airlines
Arkia Israel Airlines, often referred to as Arkia, is a prominent Israeli airline founded in 1949. It operates as a full-service carrier, serving both domestic and international routes. Arkia maintains a modern fleet of aircraft, offering passengers a range of travel options. Over the years, Arkia has established itself as a key player in the Israeli aviation industry, providing reliable and professional services to a diverse range of travellers, including those embarking on leisure, business, and family trips.
Useful links
We can also help you claim flight compensation for flights with other airlines, such as Xiamen Airlines, World2Fly, Swiftair, or Surinam Airways.