Amsterdam Schiphol airport flight delayed — claim flight compensation
If your flight to or from Amsterdam Schiphol Airport was delayed, you can claim flight compensation if:
Your Schiphol flight was delayed by more than 3 hours, and

The airline was the party at fault for the disruption (if the delay was caused by a third party or an "extraordinary circumstance", the airline won't pay you flight compensation — more information below)
Amsterdam Schiphol Airport flight cancelled — flight compensation and refund policies
In the event of a cancelled flight to or from Amsterdam Schiphol Airport, you might be entitled to flight compensation of up to £520, a full monetary refund of your flight, or both!
When am I eligible for compensation for my cancelled Amsterdam Airport flight?
To get flight compensation for your Amsterdam Schiphol cancelled flight:
Your flight must have been cancelled less than 14 days before the original departure date

The airline must be the party at fault for the cancellation (See the "Extraordinary Circumstances" part of this article to know when the airline can deny your claim)
When am I eligible for a refund for my cancelled Amsterdam Airport flight?
You can also ask for a refund of your flight ticket if you were not offered any alternative flight — or were offered one but decided not to take it.
Here's a tip: Don't settle for an airline travel voucher! You would be forced to travel with the same airline again and if the airline goes bankrupt, you could lose your money!

Get up to £520 in flight compensation for your delayed or cancelled Schiphol flight.
With us, you can claim compensation in just a few minutes!
Claim now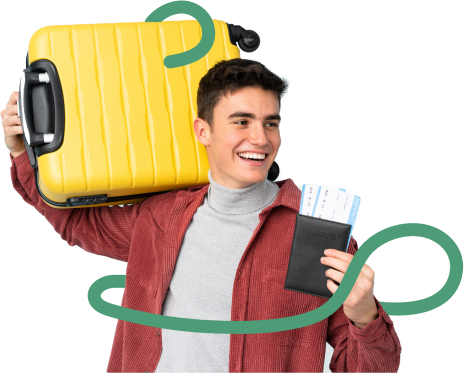 How much flight compensation can I get for my Amsterdam Schiphol delayed or cancelled flight?
The claim amount will depend on the distance of your flight.
(Note that the claim amount is per passenger!)
For flights shorter than 1,500 km, the compensation is £220.

For flights between 1,500 and 3,500 km, the compensation is £350.

For flights of over 1,500 kilometres within the EU, the compensation is also £350.

For flights of over 3,500 kilometres outside of the EU, the compensation is £520 —but if your flight was delayed by fewer than 4 hours, the total amount might be reduced by 50%.
How to claim flight compensation for my Amsterdam Schiphol flight?
Trust us with your claim! Submit your claim with Flight-Delayed.co.uk, save time and get your money back!
It only takes a few minutes, and our team of experts will take over, allowing you to relax while we handle everything!
What do our experts do, and how can they improve your chances of winning a claim? We know all of the airlines' tricks and pain points after dealing with them for over 10 years! Our team evaluates your claim, prepares legal documentation, contacts the airline's legal department, and, if necessary, takes your claim to court to defend your right to compensation. No win, no fee.

Why claim with Flight-Delayed.co.uk?
1m passengers helped
9 legal teams in 9 countries
98% of court cases won
Frequently Asked Questions – Delayed or cancelled flight at Amsterdam Schipol Airport
Delays and cancellations at Schiphol: can the airline deny my claim?
Unfortunately, there are situations when the airline won't be able to provide flight compensation for your delayed or cancelled flights. Those situations are called extraordinary circumstances: this is when the delay or cancellation happened because of a third party or an unforeseen event and, therefore, is not the airline's fault.
Here are a few examples of those situations:
Bad weather conditions, such as thick fog, heavy rain, or thunderstorms.

A strike, most often specifically within the aviation industry (for example, a strike of air traffic control workers at a specific airport).

However, a strike of the airline's crew is not considered an extraordinary circumstance!

Political circumstances, such as a terrorist attack or general security risk due to political unrest.

Natural disasters, including volcanic eruptions and hurricanes.

A collision between the aircraft and birds or other foreign objects.

An ill or unruly passenger.

Flight delays caused by the airport staff, such as extraordinarily long queues to security checks.
How much time do I have to submit my flight compensation claim?
This depends on the respective regulations in the country of departure, the country of arrival and the country where the airline is based.
For example, if you had a flight from Amsterdam Schiphol Airport to London Heathrow operated by Air France, you would be able to claim under the:

Dutch law: 2 years

British law: 6 years

French law: 5 years
Unsure whether you are still eligible for flight compensation?
Claim now with Flight-Delayed.co.uk, we will let you know if you can get your money back! No win, no fee.
Claim now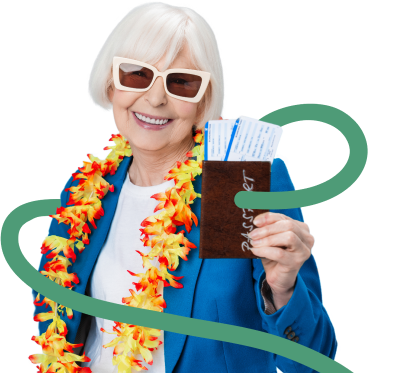 Is my Amsterdam Schiphol Airport flight delayed or cancelled?
Chaos at Amsterdam Schiphol Airport during Summer 2022 was proof of how such a large airport as Amsterdam Schiphol can be impacted by the crowds. Passengers were recommended to check their flights before coming to the airport to make sure whether any disruptions were happening.
Here is how to check the status of your flight:

Flight delayed or cancelled — our tips on how to kill time at Schiphol airport!
Schiphol Airport is a great place to be if you have some spare time. A few years ago, Amsterdam's Schiphol Airport was ranked first in the top 10 airports with the best layovers. Below, we have listed a few things you can do to kill time during a long wait or transfer at Schiphol:
The airport has a wide range of shops, bars and restaurants where you can have a good time while waiting.

You can make use of the free WiFi connection.

Would you like to spot aircrafts during your delay? If so, you can do so on the Panorama Terrace.

Need a refreshing shower? Hotel Mercure is located on the first floor of Lounge 3.

Do you have a transfer at Schiphol Airport with a lot of time to kill? The centre of Amsterdam is less than 15 minutes by train from the airport. The city has a lot to offer — from culture to good food. Need some tips for planning a day out in Amsterdam? Take a look at the iAmsterdam website.
About Amsterdam Schiphol Airport
Schiphol Airport (AMS) is one of the world's busiest airports, serving over 28.9 million passengers in 2021. It is located 15km southwest of Amsterdam, the Netherlands. It serves Amsterdam as well as the rest of the Netherlands.
Amsterdam Schiphol Airport is one of Europe's major hubs, with flights to over 280 destinations in Asia, Europe, and North America. In terms of passenger traffic, Amsterdam Schiphol Airport is the third busiest in Europe, trailing only London Heathrow and Paris Charles de Gaulle, but ahead of Frankfurt Airport.
From Amsterdam Schiphol Airport, KLM provides global connections. Delta Air Lines connects Schiphol to 9 destinations in the United States. British Airways operates up to 15 flights per day to three London airports. Transavia, Easyjet, and other low-cost carriers offer a reasonably priced way to travel to Amsterdam from other European cities.
You can easily get to Amsterdam Schiphol Airport by train thanks to its train station located below the airport. You can also go to Amsterdam Schiphol by bus. Other options include: by car (short and long-term parking options are available), by taxi, or even by bike if you want to fit in!
Another option would be to use a rental car to get to and leave the airport. There are several car rental companies at Schiphol. Working hours are typically 06:00-23:00. In about 10 minutes, the A4 motorway connects Schiphol to the Amsterdam ring road A10.

Put your claim in good hands.
We have been helping passengers claim flight compensation since 2010
Claim compensation now