Your rights in the event of a delayed or cancelled Air Serbia flight
If you were a passenger on a cancelled or delayed Air Serbia flight, European and British laws safeguard your rights as an aviation passenger. In some situations, you might be entitled to Air Serbia compensation of up to £520 and a full refund of the ticket price for your cancelled Air Serbia flight.

Was your Air Serbia flight delayed? You are likely qualified for flight compensation if your flight was delayed by at least 3 hours.
Was your Air Serbia flight cancelled? You can request a refund if you did not take the alternative flight offered to you by the airline. Additionally, if your flight was cancelled with less than 14 days to departure, you could be eligible for Air Serbia flight compensation.

No matter the flight disruption or its cause, airlines must provide passengers with special assistance, known as the "right to care." Food and beverage vouchers, communication services, and, if necessary, accommodations and transportation are all included. Claim the vouchers at the airline's service desk at the airport, and if the airline refuses to give you them, purchase what you need regardless — they will legally have to pay you back those expenses (if they are reasonable).
If your flight delay or cancellation was caused by an "extraordinary circumstance," you won't be able to claim flight compensation. The airline has to be at fault for the flight disruption to compensate passengers.
I am travelling outside of the UK/EU with Air Serbia. Am I still eligible for compensation?
Most definitely. Given that Air Serbia's headquarters are in Serbia, all airline flights comply with EU flight compensation legislation. You can still submit a claim for compensation for a flight disruption even if you were on an Air Serbia flight, let's say, to or from the United States of America.
Conditions, however, can vary if your flight is run by a non-EU airline, as listed in the table below.

| Type of flight | Example | Compensation |
| --- | --- | --- |
| Flying with a British carrier | Tokyo to London with British Airways | Yes |
| Flying with a EU carrier | Amsterdam to London with KLM | Yes |
| Flying with a non-UK/non-EU carrier from the UK | London to Tokyo with Japan Airlines | Yes |
| Flying with a non-UK/non-EU carrier to the UK | Tokyo to London with Japan Airlines | No |
Unsure if you are eligible for Air Serbia flight compensation?
Check your flight today and see if Air Serbia can compensate you up to £520!
Check my flight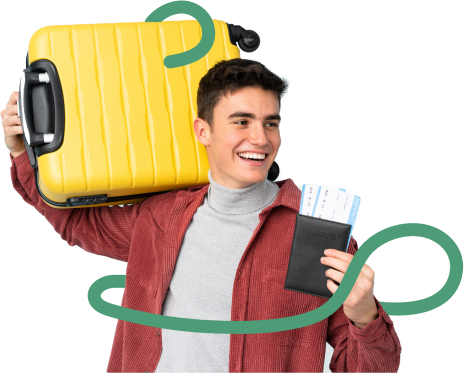 Air Serbia compensation for cancelled flight

You can be qualified for an Air Serbia refund, up to £520 in compensation, or even both depending on the circumstances that resulted in the cancellation of your Air Serbia flight!
When can I claim compensation for my cancelled Air Serbia flight?
You can be entitled to flight compensation if your Air Serbia flight was cancelled less than 14 days before the scheduled departure date.
Remember that Air Serbia must be the party responsible for the cancellation for you to receive compensation. The section of this page titled "Extraordinary Circumstances" has more details.

When can I claim a refund for my cancelled Air Serbia flight?
If your flight was cancelled, you might be entitled to a refund from Air Serbia if:

You were not offered the option of an alternative flight by the airline, OR,

You decided not to take the provided alternative flight.
| Cancellation notice | Alternative flight | Compensation |
| --- | --- | --- |
| Fewer than 7 days in advance | Departs 1h+ earlier or arrived 2h+ later | Yes |
| 7-14 days in advance | Departs 2h+ earlier or arrived 4h+ later | Yes |
| Fewer than 14 days in advance | No alternative flight offered | Yes + refund |
Can I get flight compensation if I cancel my Air Serbia flight?
If you choose to cancel your Air Serbia flight, you might not qualify for flight compensation under British/European air passenger rights rules and regulations. To learn more about Air Serbia's refund and compensation policies, visit their website or reach out to their customer service department.
Air Serbia missed connection flight due to delay or cancellation
If you booked both flights as part of the same reservation and the delay or cancellation meets the necessary criteria, you may qualify for compensation and/or a ticket refund under British/European air passenger rights legislation.
Check your Air Serbia flight status
Check the status of your flight before departing for the airport to be aware of any last-minute changes. You may instantly determine the status of your Air Serbia flight by checking the airline's, airport's, or flight monitoring websites.
How much Air Serbia compensation can I get for a delayed or cancelled flight?
Compensation is given per passenger and based on the length of your flight:

Extraordinary circumstances — can Air Serbia deny me compensation?
If the disruption was caused by extraordinary circumstances, such as a third party or force majeure, Air Serbia can legally decline to compensate passengers. Air Serbia is not required to provide flight compensation when the delay or cancellation is not its fault.
The following are some of the most typical extraordinary circumstances:
Bad weather conditions, such as thick fog, heavy rain, or thunderstorms.

A strike, most often specifically within the aviation industry (for example, a strike of air traffic control workers at a specific airport).

However, a strike of the airline's crew is not considered an extraordinary circumstance!

Political circumstances, such as a terrorist attack or general security risk due to political unrest.

Natural disasters, including volcanic eruptions and hurricanes.

A collision between the aircraft and birds or other foreign objects.

An ill or unruly passenger.

Flight delays caused by the airport staff, such as extraordinarily long queues to security checks.
Airlines, however, may make false claims that extraordinary circumstances happened. To avoid providing passengers with the appropriate compensation, airlines engage in this practice.

How long do I have to claim my Air Serbia compensation and refund?
Separate national regulations will apply depending on your flight's route — and passengers can always choose the most convenient one.
As a result, claims may be filed under the law of the country of origin or destination. For example, if you fly with Air Serbia to the United Kingdom, British law gives you 6 years to bring a claim for flight compensation. Scotland is an exception in the UK, as you have 5 years to file a claim if your flight originated or arrived there.
Is it unclear to you if you can still claim Air Serbia flight compensation? Check it with our Claim Calculator!

Increase your chances of securing an Air Serbia claim.
Allow Flight-Delayed.co.uk to help you if you qualify for compensation.
Claim now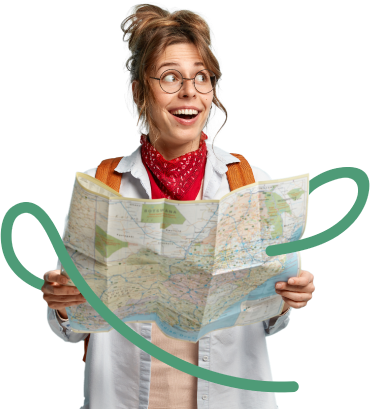 How long will it take to get my Air Serbia compensation / Air Serbia refund?
Flight-Delayed.co.uk passengers who file a flight compensation or refund claim often receive their money within a few weeks or months.
If, on the other hand, the airline is unresponsive and/or the claim must be filed in court, the timeframe could extend by months or even years.
The following is a review from a passenger who chose to file an Air Serbia claim with Flight-Delayed.co.uk. "I would recommend this company to anyone. They win every case!!! I made a claim for compensation myself from air Serbia but I got a refusal.... then I credited to the Flight-Delayed . Almost one year they worked very hard on my case and WON my case . Thank you very much to the whole Flight- Delayed team !"
Our team will handle your claim from start to end and keep you updated on any key developments in your case; they will be available to answer your questions at any point!
How to claim Air Serbia compensation / Air Serbia refund?
Submit your claim quickly with Flight-Delayed.co.uk – we operate on a 'no win, no fee' basis to avoid any risk for you!
You can enter your flight information and upload all necessary documents in about 5 minutes. After that, you may hand over the entire procedure to us! Our experts will investigate and evaluate your claim, prepare legal paperwork, contact the airline, and, if necessary, file a lawsuit on your behalf.

Why claim with Flight-Delayed.co.uk?
1m passengers helped
9 legal teams in 9 countries
98% of court cases won
About Air Serbia
Air Serbia is the Republic of Serbia's official airline and the successor to Aeroput, which was founded in Belgrade in 1927. The airline was known as Jat Airways until 2013 when it was renamed and relaunched. Headquartered in Belgrade, Serbia, the primary hub is Belgrade Nikola Tesla Airport.
Air Serbia serves over 70 destinations in Europe, the Mediterranean, North America, Asia, and Africa via regular, seasonal, and charter flights. Moreover, the airline offers flights to overseas locations in Asia, Australia, North America, and Africa in collaboration with its airline partners. In addition to passengers and luggage, Air Serbia transports a substantial amount of freight and mail on its scheduled routes.
Useful links
We can also help you claim flight compensation for flights with other airlines, such as Xiamen Airlines, World2Fly, Swiftair, or Surinam Airways.