Aeroflot flight delayed or cancelled? - What are my rights?
When flying in, to and from Europe you are able to claim compensation if your flight has been delayed, cancelled or overbooked or even if your schedule has changed. Your rights are covered by the EU 261 legislation which ensures that you as a passenger have rights when your travel is disrupted.
Although different criteria apply for flight delays and cancellations, your passenger rights are protected by Regulation (EC) No 261/2004. In most cases, you'll be able to claim if you've arrived at your final destination with a delay of more than 3 hours. You can claim your compensation, in the United Kingdom and Ireland, up to 6 years after the date of the flight!
Was your Aeroflot flight delayed? 
If you arrived at your final destination at least 3 hours late, you are most likely entitled to flight compensation.
Was your Aeroflot flight cancelled? 
If you did not take an alternative flight offered by the airline, you are entitled to a refund. Additionally, if the flight was cancelled fewer than 14 days before departure, you might be entitled to flight compensation.
See more details in the table below.
| Cancellation notice | Alternative flight | Compensation |
| --- | --- | --- |
| Fewer than 7 days in advance | Departs 1h+ earlier or arrived 2h+ later | Yes |
| 7-14 days in advance | Departs 2h+ earlier or arrived 4h+ later | Yes |
| Fewer than 14 days in advance | No alternative flight offered | Yes + refund |
Regardless of the flight disruption or its cause, airlines must provide passengers with special assistance, known as the "right to care." This includes: food and beverage vouchers, communication services, and, if needed, accommodations and transportation. You can claim those directly at the airline's service desk at the airport, if the airline refuses to give you a voucher, just go and buy what you need — they will have to pay you back those expenses (as long as they are reasonable).
Warning: If your flight was delayed or cancelled because of an "extraordinary circumstance", you won't be entitled to flight compensation as the airline needs to be responsible for the flight disruption to provide compensation to passengers.
How much money can I claim in compensation for a disrupted Aeroflot flight?
The amount of money you can get is calculated based on the distance of your flight:
Are you entitled to flight compensation?
Check your flight now and in less than a minute to figure out if you can receive flight compensation!
Check my flight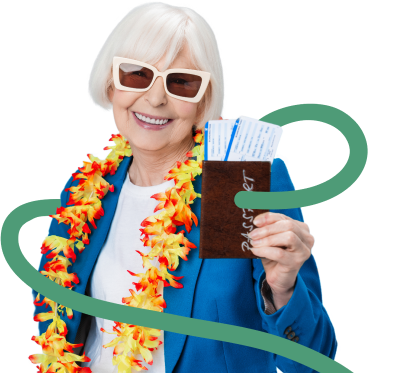 Check your flight for free with our claim calculator and find out if you're eligible for compensation!
Enter the date and flight number of your Aeroflot flight in our claim calculator below to see if you can claim compensation for your delay or cancellation. You will also know the total amount of compensation you may be entitled to.
Claim your compensation from Aeroflot
Often, airlines make the process of claiming as complicated as possible in order to avoid compensating their passengers. They also overuse the argument that a disruption was caused by an extraordinary circumstance.
Fortunately, we have the adequate tools and databases to ensure that your rights are enforced and to fact-check the airlines. We will even take the them to court when necessary and all of the legal costs will be covered by our win fee. If you wish so, we can take care of everything and help you enforce your rights!
Extraordinary Circumstances - can Aeroflot really deny my claim?
Extraordinary circumstances are situations where the airline is not to blame for the delay or cancellation of your flight. In cases where the cancellation is due to force majeure or the intervention of a third party, you may not be entitled to flight compensation from Binter.
Here is a list (not exhaustive) of the most common extraordinary circumstances:
Bad weather conditions, such as thick fog, heavy rain, or thunderstorms.

A strike, most often specifically within the aviation industry (for example, a strike of air traffic control workers at a specific airport).

However, a strike of the airline's crew is not considered an extraordinary circumstance!

Political circumstances, such as a terrorist attack or general security risk due to political unrest.

Natural disasters, including volcanic eruptions and hurricanes.

A collision between the aircraft and birds or other foreign objects.

An ill or unruly passenger.

Flight delays caused by the airport staff, such as extraordinarily long queues to security checks.
The airline may wrongly claim that the delay or cancellation was due to extraordinary circumstances to avoid paying compensation.

Put your claim in good hands!
We will fight for your rights until the end, leading to a successful compensation claim!
Claim now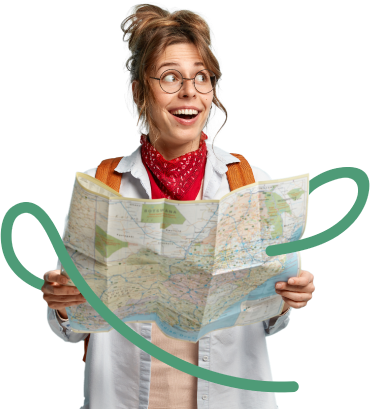 About Aeroflot
Aeroflot has a fleet size of 249 aircraft of which most are of the Airbus model. The airline operates in between 53 countries, serving 148 destinations. In 2018, the Russian airline carried 35.8 million passengers (Aeroflot group carried 55.7 million). The company's punctuality sets at about 89.2%, making it to the 11th rank in terms of punctuality amongst all other global airlines. That is impressive! However, of course as usual delays, cancellations and overbookings are sometimes unavoidable and do still happen when flying with Aeroflot.